Research Assistant (GIS Analyst) job for a year at UCD Ireland as part of the HOLOS-IE project.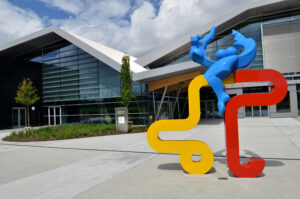 This project is funded by the European Commission Recovery and Resilience Facility under the Science Foundation Ireland Future Digital Challenge Grant. Apply now on http://ucd.ie/workatucd/jobs. Select jobs for external applicants & search for 015743. Deadline: 4/04/23
The first ReLive Annual Meeting was held at the University of Extremadura, Plasencia, Spain from  8-10 March 2023.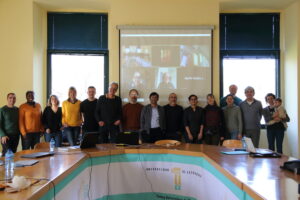 Over 24 participants (Steering Committee members, partners, and research staff) attended in person and virtually to share progress, discuss challenges, and find solutions. It was a productive and inspiring event.
Videos of ReLive sponsored workshop held within ISCRAES 2022  (www.iscraes.org) held
on 31 August 2022
are now available to watch:
Facilitators: ReLive Project  and ISCRAES 2022 Teams
Job Opportunity: Research Assistant (Programmer)
Are you a graduate in Computer Science or Agri-Environmental Science or similar with working experience in C# and other relevant?
We have a challenging RA (Programmer) role to fill.
Apply by 03 February 2023.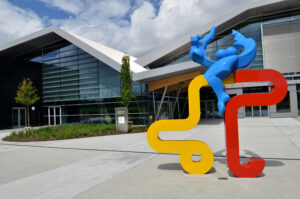 ReLive Carbon Credit Team Meeting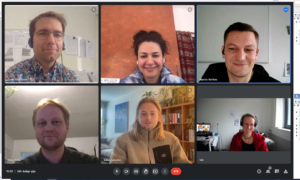 ReLive project team dealing with carbon crediting issues organised a meeting recently to address farmers' needs for GHG calculations, their motivations to venture on such calculations, and how to incentivize carbon credits through GHG mitigation and carbon sequestration. One conclusion was that financial benefits play a major role in implementing the changes needed and that expert advice and support are vital.
ReLive Quarterly Virtual Meeting

The ReLive (ERA-NET) Quarterly Meeting held virtually on 17 November 2022 in presence of all partners/representatives.
The meeting was chaired by the coordinator Bruce Osborne and facilitated by Ibrahim Khalil.
Among the decisions taken to facilitate project activities, the First Annual Meeting will be held from 9-10 March 2023 in Spain.
ReLive 1st Worhshop held within ISCRAES 2022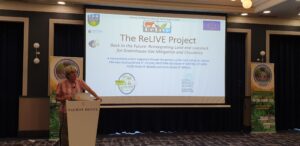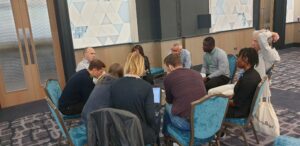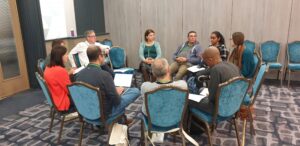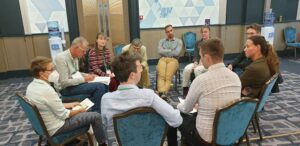 The 1st ReLive Project workshop "Adaptability and Resiliency of Global Agricultural Systems to Climate Change" within ISCRAES 2022 on 31 August 2022. Multidisciplinary academics/scientists/stakeholders along with project partners joined the workshop and contributed to whether or not reintegrating livestock into farming systems can increase Climate Adaptation and Resilience.
ReLive (New Zealand Partner) is hiring: Post Doctoral Scientist – Environmental Science
Researcher with soil science expertise having interest in the environmental impact of pastoral-based food production systems. 
ReLive Kick-Off Virtual Meeting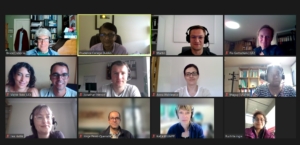 The first ReLive (ERA-NET) Kick-Off Meeting held virtually on 23 June 2022 in presence of all partners/reprentative (From left to right):  Bruce Osborne (UCD/PCD), Ibrahim Khalil (UCD/PCD), Martin Roffeis (GFZ), Pia Gottschalk (GFZ), Victor Rolo and Maria Vivas (UNEX), Jonathan Herron (TEAGASC), Anna Wakiewiez (IPLAN), Maguy Eugene (INRAE), Lea Hallick (UT), Jorge Perez-Quezada (UChile),  Katja Klump (INRAE) and Ruchita Ingle (WUR) and Otso Valta (AVOIN, not in the photo
RELIVE (GFZ-Potsdam) IS HIRING:
Vacancy:
Postdoc (f_m_x) in farm-scale agricultural GHG-footprint modelling.
Application deadline:  31st March 2022.
Joint Call Circularity 2021 Projects Meeting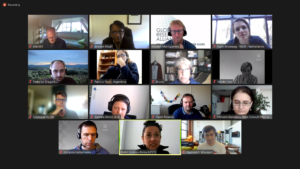 Connecting Joint Call Circularity 2021 projects (e.g. ReLive) to GRA Circular Food Systems Network  meeting held on 07 March 2022.
RELIVE (WUR PARTNER) IS HIRING:
Vacancy:
Post-doc position direct validation of greenhouse gas emission reduction measures in circular agriculture
Preliminary ReLive Consortium Virtual Meeting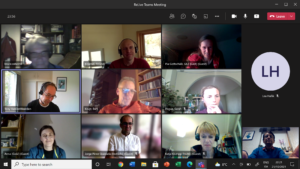 Preliminary consortium virtual meeting of ReLive project held on 21 October 2021.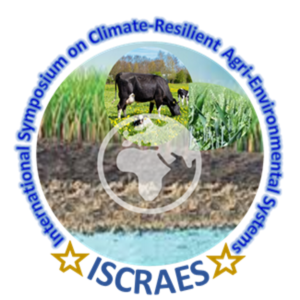 ReLive is a proud sponsor of ISCRAES 2022 to be held in Dublin from 28-31 August 2022 referring particularly to the workshop "Adaptability and Resiliency of Global Agricultural Systems to Climate Change".
For submision of abstract and registration: Click here